EAN 354663 Steiff mohair Sylvester, black/white
EAN 354663 Steiff mohair Sylvester, black/white
---
Product Description
Sylvester, is 34 cm in size, 5-way jointed, made from black/white colored mohair and is limited to 1500 pieces.

"From now on, birds is for the birds!"

Even though Sylvester the Cat's vow is full of fervor, it remains just a pious wish. Even the cats' self-help group, 'Birds Anonymous' does not manage to free him from his lust for the delicious 'Tweety'. But no matter how he goes about it: Sylvester never succeeds in eating the canary. By no small measure this is ensured by clever Tweety himself.

In 1945 the likeable Sylvester appears on screen for the first time: with red nose, slightly wobbly beginnings of a paunch, great ideas and a little too much bad luck.

Be sure to take the Looney Tunes cat into your collection.

Sylvester comes in a box with certificate of authenticity.

Size: 34 cm
Size: 14 inches
Edition Year: 2017
Edition Size: 1500
Receive a 10% price reduction at checkout if you use coupon code: Bear Bucks For Me!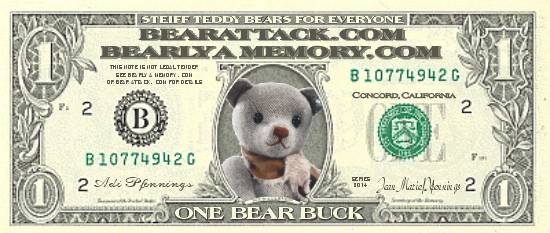 ---
Find Similar Products by Category
---
---
If you have any questions or special requests please contact us:

Email: bearlyamemory@bearattack.com
Toll Free Order Line: 800-559-4585
Or
925-922-0592
7 days a week from 8:00 am to 9:00 pm pacific standard time
"Friendly, courteous service guaranteed!"